Posted on 22. Jul, 2010 by Chris in Construction, Electrical, Insulation, roof
I've been working on quotes for roofing materials.
I added a new drawing detailing the roof membrane and insulation.  The drawing is preliminary and will be updated as we proceed (the link to the right of the drawing is a PDF):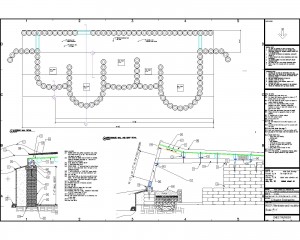 It looks like we will install an EPDM (rubber) roof.  Our other option was a torch on roof of some description (something like BRAI).  EPDM seems to be the best option environmentally … it is even used in food safe applications such as fish farms.
This choice was not as simple as I thought it would be … EPDM, ultimately, continues to be our best option.  EPDM roofs are common on industrial/commercial buildings, but they are not simple to install or specify!
I have just requested a price quote so we will be making our final decision soon.
I've also updated the initial electrical sketch to include revisions to the rough wiring (notably the kitchen counter plug ins):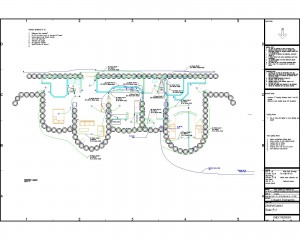 I hope to add both these drawings to the plans page linked at the top of the web site soon …