Posted on 03. Aug, 2010 by Sandra in Can walls, Earthship
After my interview with CBC bright and early this morning, the kids and I attached the trailer and headed for the Kamloopa Powwow grounds to score the, hopefully, remaining 7,000 cans we needed to finish our house.
Here we are: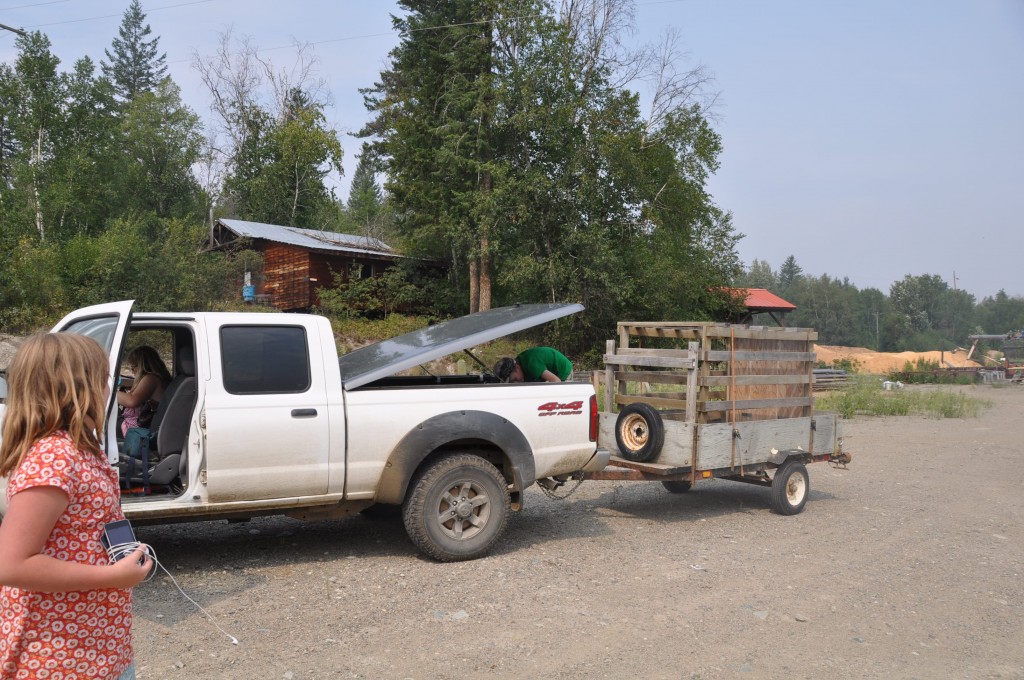 But you have to get up a lot earlier and stay out a lot later to beat this lady to it….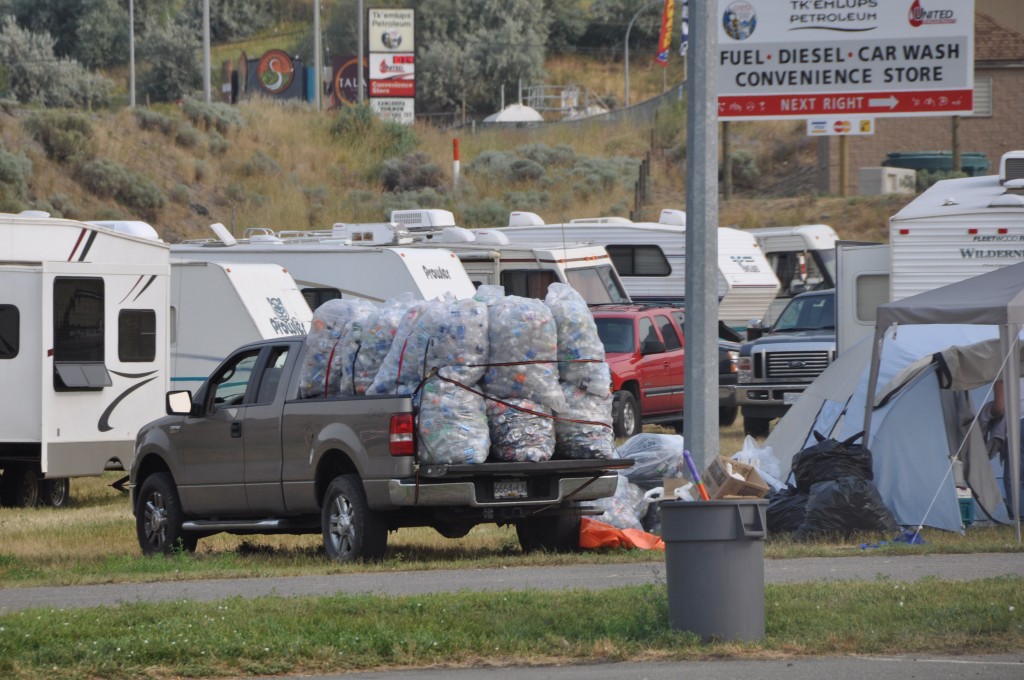 The lady saw me speaking to the folks camping next to her stash and invaded my personal space to re-iterate that it all belonged to HER.  She went on to tell me that she's on a pension and that she's been at the Powwow grounds all weekend and she's got blisters from walking around picking cans up.  I reassured her I wasn't going to take any of it and commended her on providing a recycling service.  That didn't make her step back out of my personal space, although the kids took a few steps back.  I asked her if she thought it was worth us walking around at all and she emphatically denied that there were any left. 
Nevertheless, the kids and I decided to try, recylcing bags in hand.  Well, I decided to try, by this point the kids were happy to leave.  The lady's parting comment to me was that she wished she had my trailer, since the bottle depot was closed today and she had to get everything home.  She had about another pick up load of bags next to her truck.  I suppose  I could've offered to take her extras home for her, but I just smiled at her and wished her luck. Besides, I wasn't sure she wouldn't load me up and then call the cops when I was a kilometer down the road!
We walked around the grounds and here's what we managed to find: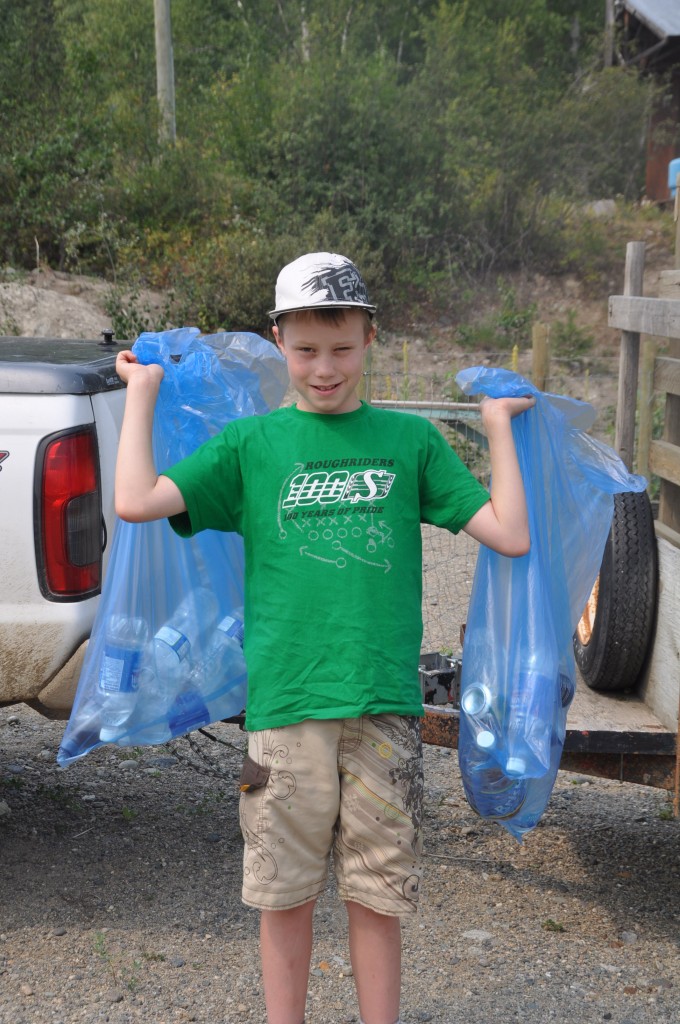 We've got a bit of work to do on Plan B.