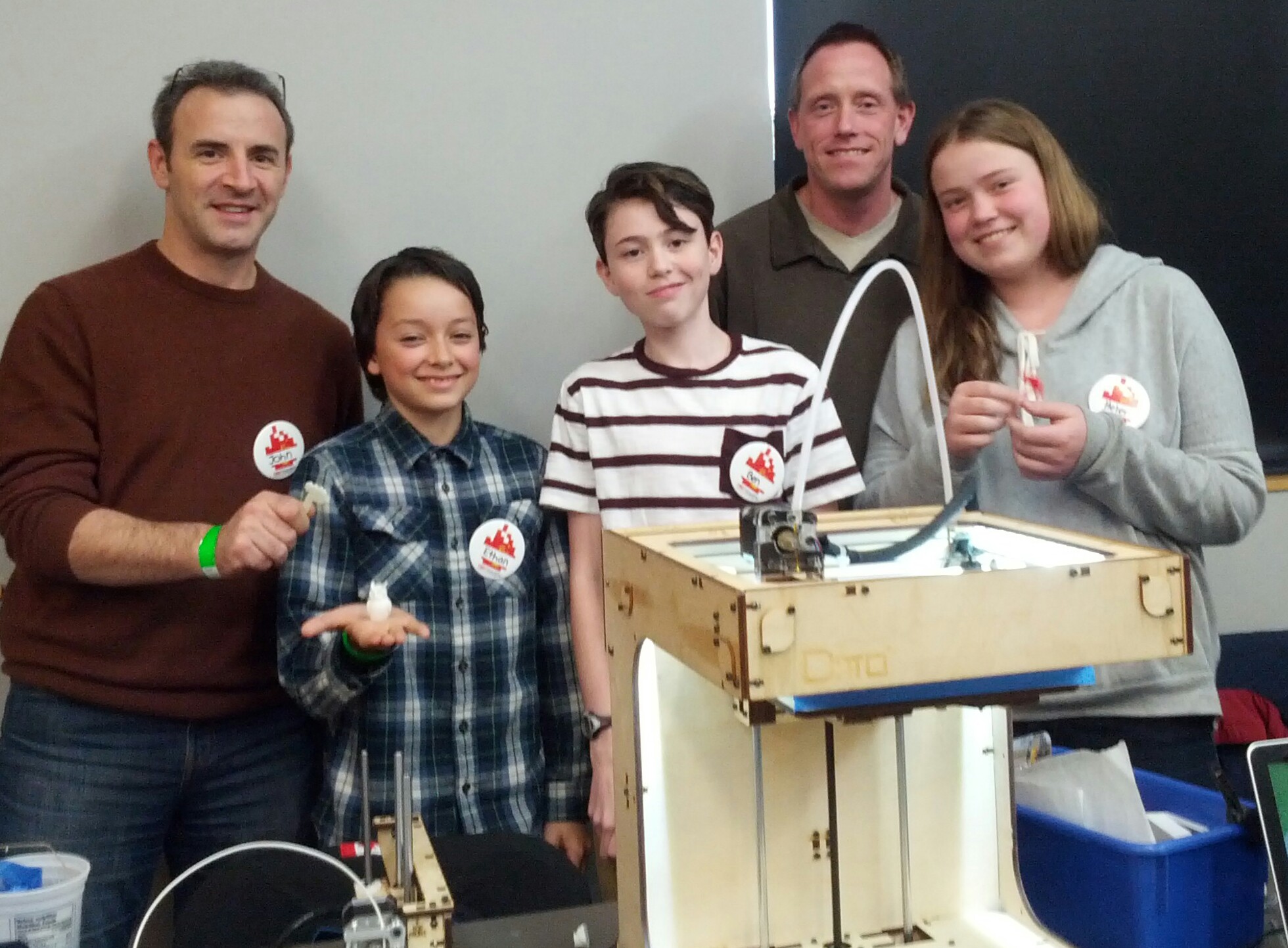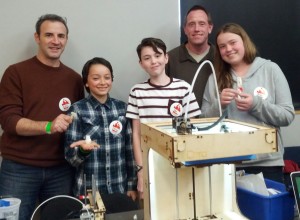 John Krotez and his band of SelfDesign makers have been playing with some pretty exciting tech-stuff over the last year and last week they got a chance to showoff their 3D printing skills at a TedX conference in Vancouver.
That first sentence was a mouthful so maybe I should start at the beginning ….You are probably wondering what 'making' is or who a 'maker' is … quoting from
Wikipedia
…
The maker culture is a[n] … extension of DIY culture. Typical interests enjoyed by 'makers' include engineering-oriented pursuits such as electronics, robotics, 3-D printing, and the use of CNC tools, as well as more traditional activities such as metalworking, woodworking, and traditional arts and crafts.  Making stresses new and unique applications of technologies, and encourages invention and prototyping. There is a strong focus on using and learning practical skills and applying them creatively.
One of the interests that the SelfDesign Maker group has been exploring a lot is 3D printing … a way of building an object from a 3D model by laying down (or printing) lots and lots of layers of a given material … it is not really as complicated or scary as it sounds.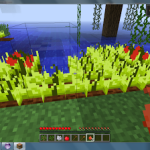 We also noticed that group menbers have been playing (literally) a lot with
Minecraft
(duh!).  So, in an effort to combine these two interests the group started printing things that they were creating in Minecraft with 3D printers.  This collision of virtual Minecraft objects and real world items has led to some interesting results … and caught the attention of one of the organizers of a
local TedX for kids
conference that was hosted in Burnaby this last weekend and is why our maker group was frantically setting up a booth on Sunday.
Ted Conferences
are a series of talks given by different speakers on a range of topics (TED stands for Technology, Entertainment and Design) … the talks are fascinating and the speakers are very engaging.  Nobody in our group was asked to speak this year, instead we were asked to host a booth showcasing Minecraft and 3D printing so that conference attendees could see what we have been up to.  We setup a minecraft workstation and people were encouraged to build something in Minecraft that we then printed out on a 3D printer … totally like Star Trek … just not as fast.  Our booth was REALLY popular, we had a line of people (alright kids) waiting to build something in Minecraft and people were waiting after the conference ended to get their 3D-printed swag.  We were pretty tired by the end of the day, but pretty rewarding to see that much interest in things we have been doing.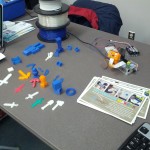 This winter our Maker group is expanding its interests and will be offering an on-line SelfDesign robotics course for grade 10.