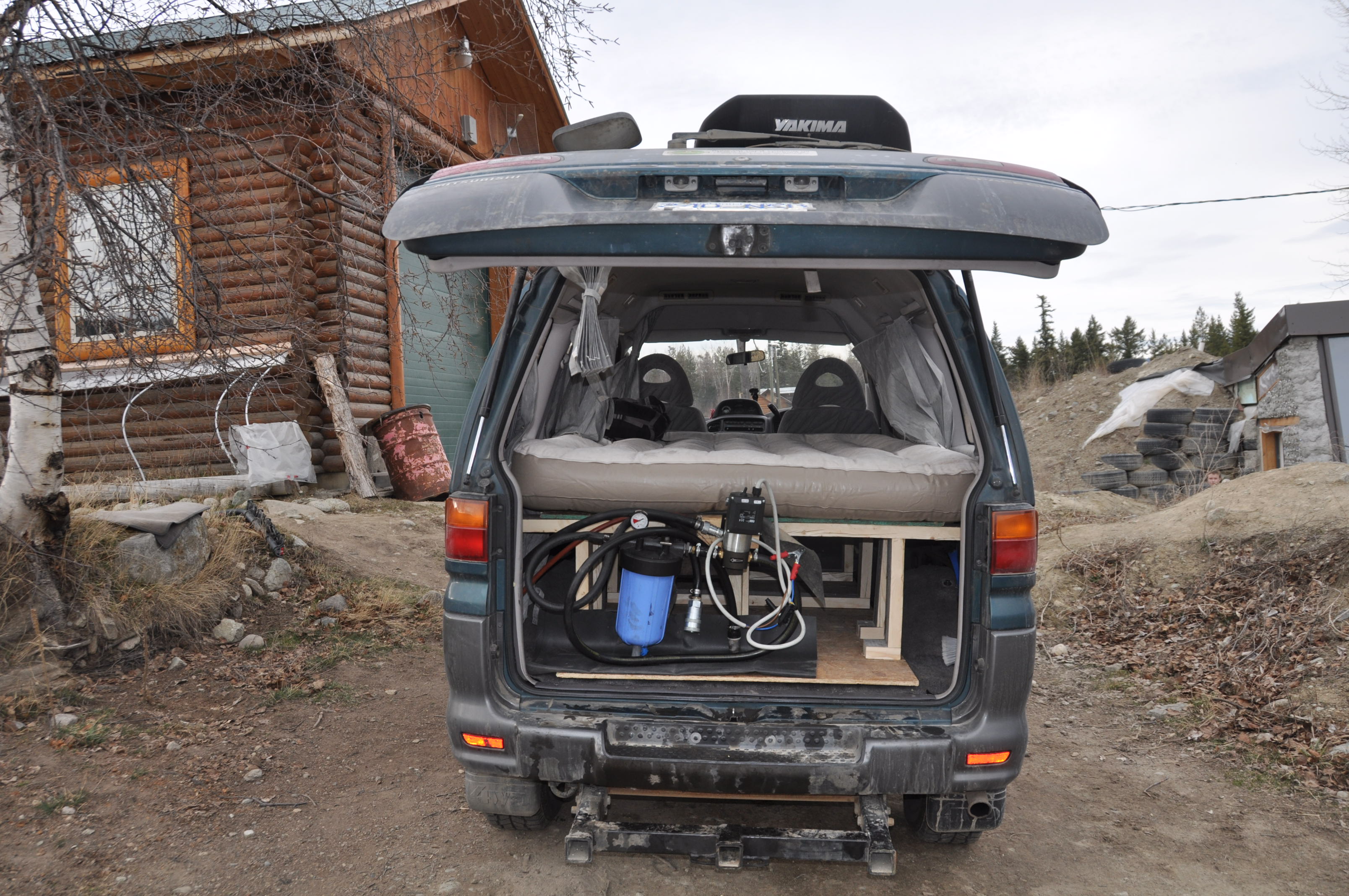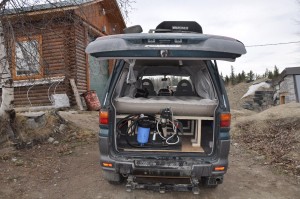 I think the engine in the Delica van is seized.
Long story short did an oil change on the Delica a few days before we were to leave on our next planned road trip. Obviously was not paying attention … the gasket from the old filter did not come off with the filter … it stayed on the filter housing attached to the van. I did not realize this at the time … nor did the new filter feel any different when it was screwed on. I did not check the old filter for the gasket … I do not think I will be forgetting that check again.  As usual I idled the van in the shop prior to replacing the skid plates and nothing leaked.
 On tuesday Stephen and I left on our California road trip.  We were driving to Berkley, California so I could go to a workshop about the gasifier I am assembling, and then we were going to spend a few days visiting in the area.  We had converted the van so we could sleep in the back and we were carrying enough oil to get us there and about half of the way back.
At highway speeds the doubled gasket blew and the engine lost all of its oil within 5 kilometres of the house. I am guessing if I had reacted faster to the engine warning light (I had under a minute of warning; check engine light came on but nothing else … the engine temperature read fine) I would be better off right now. There was a bang from the engine (not good), some swearing from me (Stephen sat very still) and the van immediately lost power.
I got the van off the highway and investigated; oil everywhere on the undercarriage, and the coolant was boiling … really not good.  Once I figured out what had happened I re-sealed the oil filter (with just one o-ring), replaced the oil and tried to crank the engine (all on the side of the highway). It cranked briefly and then it seized … I tried the starter again and it just clicked. We were towed back to the house by North River Towing … not my proudest moment … looking back I wish I had a picture of it.  I still have not confirmed how badly damaged the engine is, but I am guessing minimally the engine needs to be pulled and worked on … if not replaced.
Still trying to deny that I just did this.
Does anybody know how to pull the engine on a Delica L400?