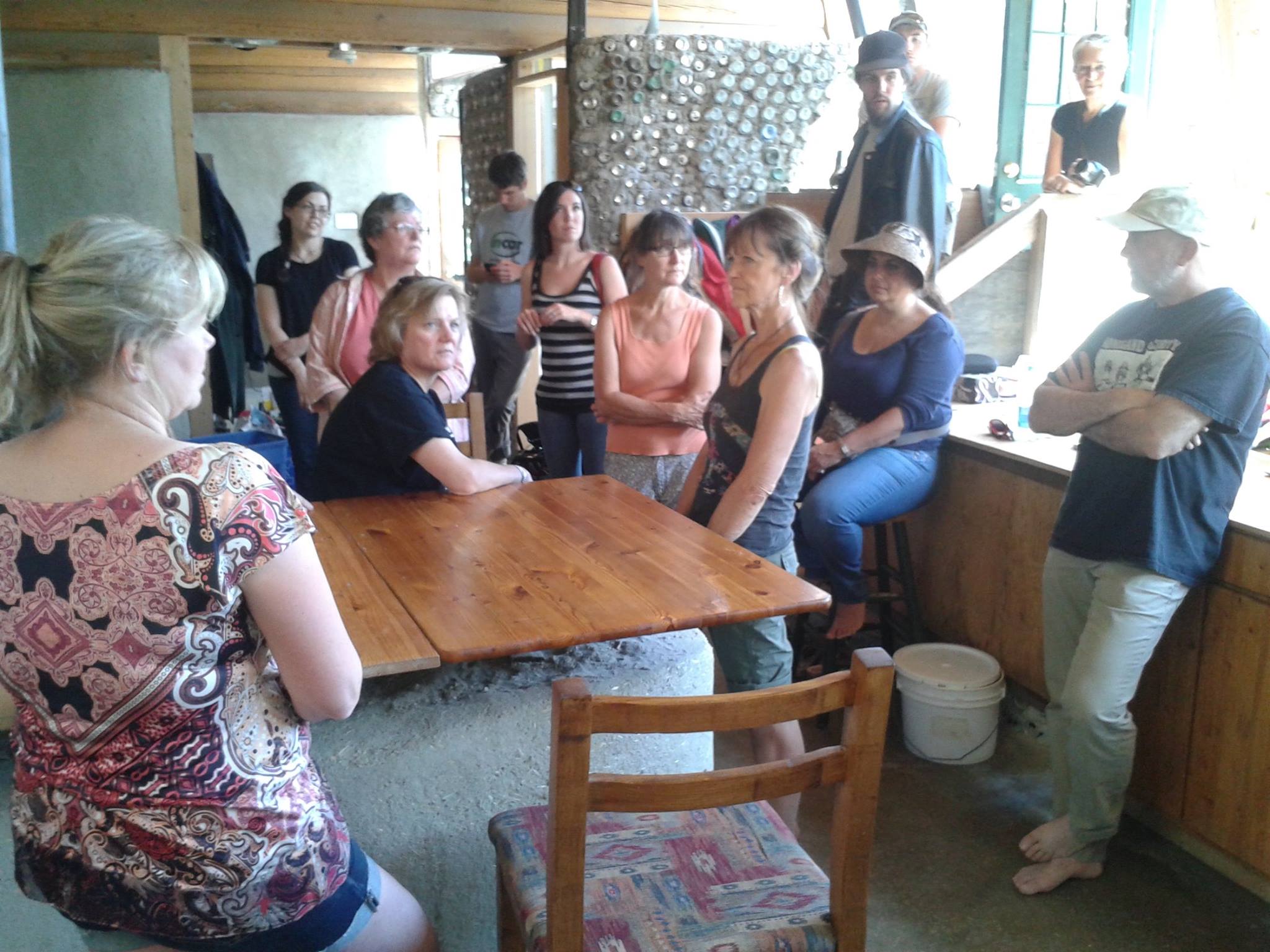 If you would like information about an upcoming tour of our earthship (2 hours approximately) please join our email list to the the right (at the end of our blog roll if you are on a mobile device)!
We'll be sending advance registration details of the tour to our email list before opening it to our general audience.
Talk to Chris about engineering issues and see the construction principles that we used to build our "in-progress" sustainable home.  Listen to me talk about realistic deadlines and raising a family while taking on a huge building project.  Code, design, lifestyle…you name it!  You'll be able to ask us questions about all of it.
Remember to get on the email list now. Details will go out in a few days.