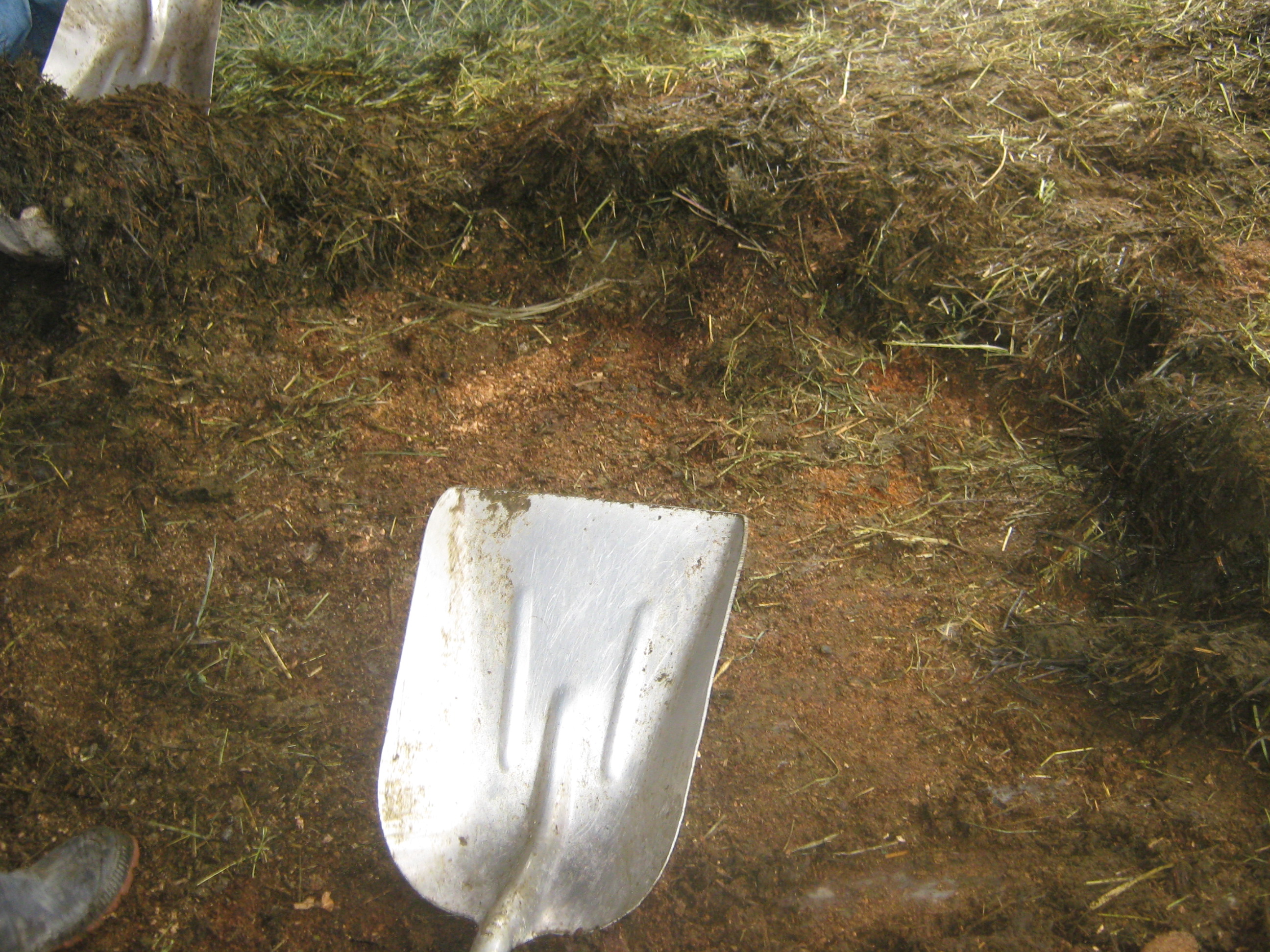 I had the opportunity to work on the ultimate floor today; radiant heat, about 8″ thick, and on top of all that the floor is soft and springy.
I am talking, of course, about the floor in our barn … this floor is amazing!  I guess I should say was amazing.  We cleaned out the barn today and took all of the compost off of the floor.  Last fall we cleaned out the barn and put down a clean layer of shavings about 4-6″ thick (a lot less compressed).  Over the winter our flock of five sheep have been busy.  The floor was a good 8″ higher this spring (a record); we were all paying attention so that we did not smack our heads into the loft floor beams.  The floor was a compacted layer of shavings, sheep dung and hay the sheep had scattered from their feeder.
The heat came from the composting taking place below the surface of the floor.  Going by te smell there was a lot of composting going on.  Despite winter having just retreated last week there was no frost in the barn floor.  I am pretty confident there was no frost all winter.  I suspect the sheep were actually pretty comfortable all things considered!
I can see how a compost pile might contribute to heating a house … although I'd want to do something about the smell first!